Pastor
Terry Leap II,  Ph.D.
Terry Allen Leap II was born in Fort Thomas, Kentucky in 1975.  He grew up in Campbell County and graduated from Campbell County High School in 1992.
In 1998, Terry graduated from Temple Baptist College with a Bachelor's degree in Pastoral Ministries/Biblical Studies.  He later graduated from Northern Kentucky University with a Bachelor's in History/English Literature.
In 2006, Terry graduated with his Masters of Divinity from the Southern Baptist Theological Seminary in Louisville, KY.
In 2017, he graduated from Southern Seminary with his Ph.D. in the field of Evangelism, Church Ministry and Leadership.
Terry married Monnie Hinton in 1996 (he proposed after knowing her for 5 days!).  Monnie was born in Northern Kentucky but moved to Rockcastle County, KY when only about 4 years old, where she spent her childhood years and graduated from high school.
Terry and Monnie met at Temple Baptist College.  Together they have four children; Lindsey (b. 1999), Ethan (b. 2001), Terah (b. 2005), and Lucas Graham (b. 2008).
Their children are fun-loving and creative and are involved in many activities that keep them busy!
Terry's hobbies include fishing, camping, hiking, exercise and chess.  He is also an avid fan of pop-culture and enjoys collecting comic books and graphic novels.
He is an avid reader and enjoys watching movies.  He enjoys healthy eating, but if you ask him to accompany you to Skyline or LaRosa's, he won't turn you down!
He enjoys time spent with his family and watching and attending sporting events.
Email Terry:  pastorleap@williamstownbaptist.com

Facilities Manager
Darryl Cummins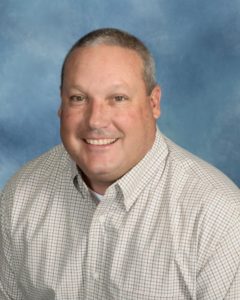 Darryl manages and maintains our building. Darryl is a long time member of Williamstown Baptist and also serves as a deacon, Sunday school teacher and sings on our praise team and helps lead our youth. Darryl became our FM in 2008. Darryl worked as a dental lab technician for many years before answering the call to work full time at the church. Darryl's family consists of his wife Deana and children Derek and Darci. We are excited to have Darryl on our staff.
Email Darryl:  dcummins@williamstownbaptist.com
Financial Assistant
Judy Ruholl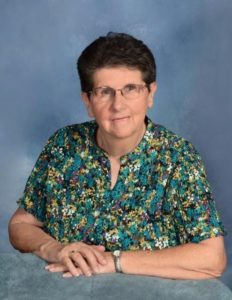 Judy Ruholl has been a member of Williamstown Baptist Church since 1965.  She has served as Sunday School teacher for the second and third grade class for 20 years.  Judy is married to Nick.  They have 1 daughter, Becky, and 1 grandson, Jackson.  In her spare time, she enjoys cooking and spending time with family.  She loves to serve the Lord and is excited to be on staff here at Williamstown Baptist.
Email Judy: judy@williamstownbaptist.com
Communications/Ministry Assistant
Roxanne Howe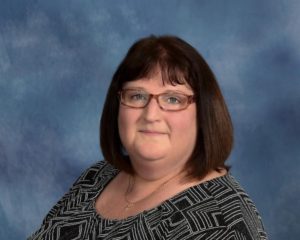 Roxanne has been a member of Williamstown Baptist Church since 1978.  She has worked for over 25 years in the administrative field, but took several years off to be a full time mom.  In August 2016, Roxanne became our Ministry/Communications Assistant and really loves serving the church in this position.  She is on the Parkview Manor Board of Directors and actively volunteers with various organizations.  Roxanne and her husband, John, have been together over 30 years.  They have a daughter, Macy, who is actively involved in church, school, chorus, and sports.  John and Macy are both active members of our church.  Roxanne also cares for her mother who has been an active member of our church since 1977.
Email Roxanne:  roxanne@williamstownbaptist.com
Worship Leader
Marcia Walters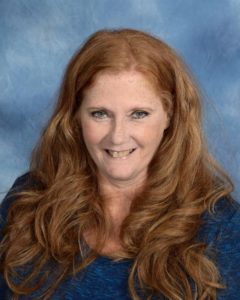 Marcia has served as our Worship leader since 2006. Marcia is a gifted musician and song writer and leads all our music, praise teams and choir. Marcia grew up at Williamstown Baptist and fills a long line of musical talent. Marcia is married to Danny and has two children, Maggie and Elijah. Marcia is also a teacher at Williamstown Schools.
Email Marcia:  marcia@williamstownbaptist.com
Preschool Coordinator
Lora Mason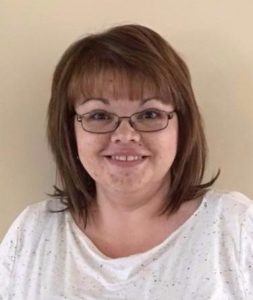 Our Preschool Coordinator, Lora Mason makes sure that your children are being well taken care of during our service times.  She has a volunteer staff consisting of couples and mother/daughter teams that help maintain our Children's department.  All of our volunteers have had background checks.  Lora is married to Chad and have two children,  Elijah and Brooklynn.  Lora enjoys many different things such as scrap booking, spending time with her family whether it be at their family farm or going to the Zoo or Aquarium.  Lora has a very outgoing and fun spirited personality.  She believes that the church is just an extension of Family and we here at WBC are very blessed to have such a large and loving family!  
Email Lora:  lora@williamstownbaptist.com